Dear Humans and Elves,
Please join us in a new story which not many people know at Elvenar. A story of a very special tree, a friendly creature, a friend and a neighbor… Our storyteller Tandulien will visit your town
from the afternoon of June 13th until June 26th
to tell you all about this famous magical tree, which once lived at Unur. Fairies and Woodelves loved this tree a lot but this story is not all about happiness. Unfortunately shady salesmen and lumberjacks had less friendly intentions with it...
You will learn all about the whole story if you manage to complete all quests in time and if you do, you will be rewarded with the
Charming Tree
, a 4x3 sized building providing your city with additional culture: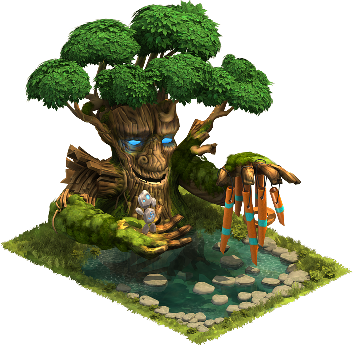 We wish you a lot of fun with this new quest line and are of course looking forward to hearing your feedback about it in our
discussion thread
!
Kind regards,
Your Elvenar Team