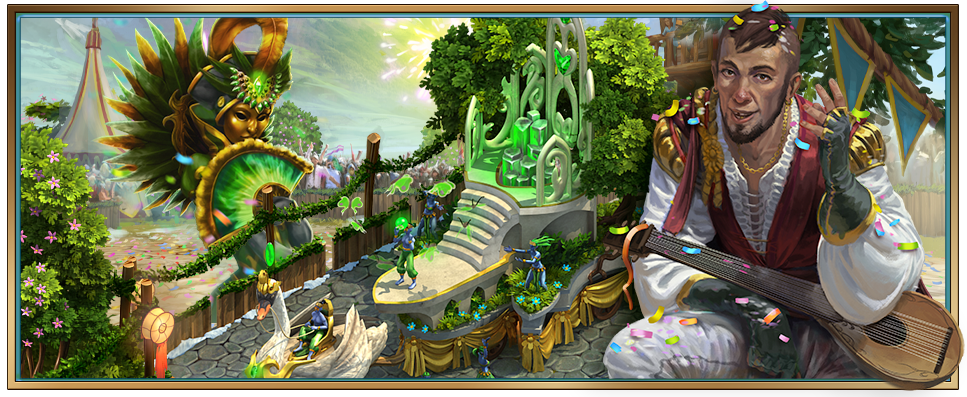 Alaaf, dear Humans and Elves,
It seems your city is getting restless. Halflings are picking the first fruits of the year and start running around with them, sorcerers are conjuring up all kinds of fireworks and here and there, an occasional Orc is busy building stages. Once you start investigating the source of all this hassle, it becomes clear what causes it:
Carnival is about to start
!
In Elvenar's newest event, you assist your citizens by opening chests using
Candy
. You earn this through playing the event-related quests and you can collect more from your city's outskirts. By opening the chests you earn
Flags
which you need to win
Grand Prizes
: you will receive one Grand Prize for every 20 Flags you collect!

The list of Grand Prizes you can win features many strong buildings, including a brand-new and
unique Carnival Set
, combining a total of
five
buildings into one fantastic-looking festive area with people dancing, performances and of course fireworks! You can see the full set in the image below. Once you have received all ten different Grand Prizes, you will be able to continue unlocking more of them! There's always something to achieve in Carnival, and no Flag will be wasted!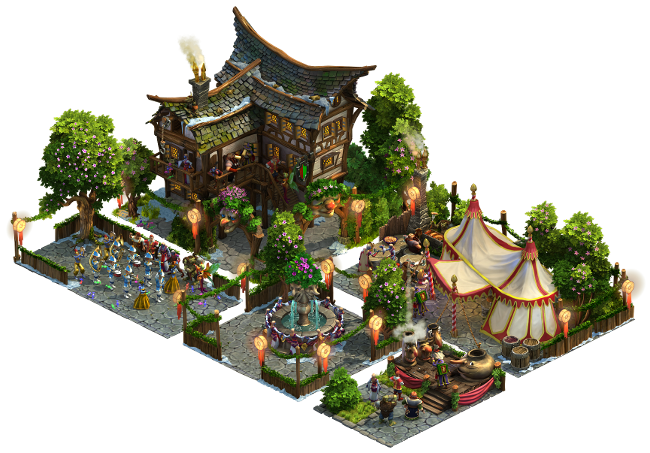 And that's not all! We have also lowered the amount of Candy required to open chests compared to previous events, meaning you should be able to open even more chests! Not only does that give you the Flags you need, it also gives you more chances for the Daily Prizes. These contain some awesome and unique buildings, including a total of
six
different Floats spread out over the event's duration, which not only look great but also provide strong bonuses for your city. Their effects include Population, Culture, and some even produce additional resources! To top it off there are also some of your favorite buildings with temporary effects, such as the Wishing Well, the Monument of Ancient Knowledge, Trading Outpost, and a new Ferris Wheel Galore, that lets you choose which items you would like to produce!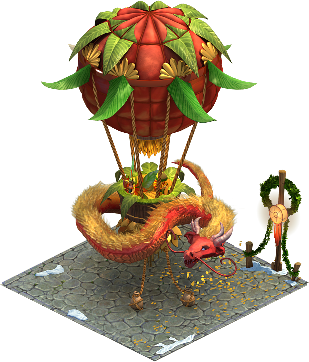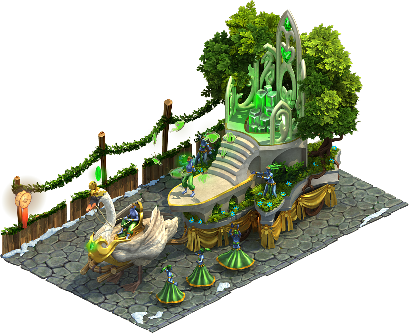 With the prices being so different to similar events in the past, there will not be days on which you can receive double Flags in this event. But, not to worry! We are sure that you'll be able to win more of the Grand Prizes than was possible in other events, even without these specials.
Would you like to learn even more about the event? Nino and Julia have summarized everything you need to know and teach you some funny German Carnival vocabulary:
Carnival in Elvenar will start
22 February
and lasts until
15 March
, so make sure to spend all the Candy you earn until then. We wish you a great time celebrating Carnival.
We're curious to hear what you think about the festivities, so be sure to leave any comments in our
discussion thread
!
Kind regards,
Your Elvenar Team