Dear Humans and Elves,
It's time to prepare for our new quest line: Menhirok's Duty! Menhirok - a magical guardian creature - has been awakened by tomb raiders who broke into his barrow to steal the valuable grave goods of his master. They managed to escape in time and it's up to you to help Menhirok recover these treasures so that his master's rest in death can be restored and Menhirok can find peace himself as well.
During this challenge you will face many tales of the once so magnificent Tomb Chamber and you will try your best to set it up again. From the afternoon of
May 8th (5:00 AM CST)
until
May 21st
you will have the time to help Menhirok fulfill his quests and bring peace to his grave once again. If you manage to complete the entire Quest Line in time, you will be rewarded with a new unique building: Menhirok's Barrow, a 4x4 sized building providing both culture and population for your city once built: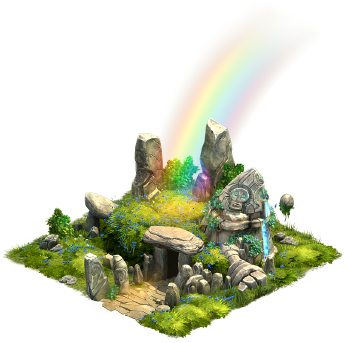 We wish you a lot of fun with this new quest line and are of course looking forward to hearing your feedback about it in our
discussion thread
!
Kind regards,
Your Elvenar Team