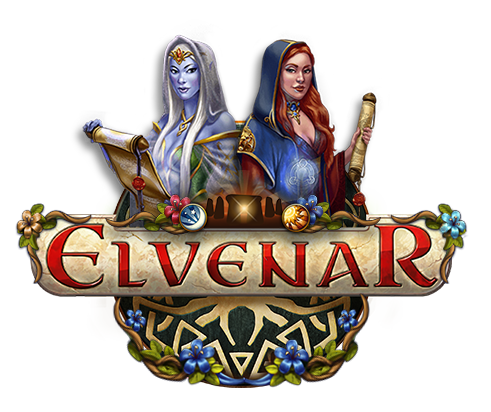 Dear Humans and Elves,
Summer Solstice is upon us! In this special event you will have the chance to gain many unique rewards, including special buildings for your city! The event will run from August 8th until August 29th 23:59 (UTC) and will consist of several parts.
First of all, we are introducing two brand-new questlines for you to enjoy during the event. The first questline will be available throughout the event and can be played as any normal questline. The second has a slightly different mechanic. Every day a new quest will unlock in this questline that you will be able to solve. Should you be unable to login for a day, don't worry: the quests will be unlocked at a rate of one a day even if you're not logged in, and in such a case you will be able to "catch up" with the questline when you are back online!
The second part of the event consists of three big chests that you can open for all kinds of awesome rewards, from rune shards to
unique buildings
. These buildings can be the daily reward that you can get by opening the three chests with your gained Moon Splinters (and a bit of luck), and you can unlock up to three more special buildings -the Grand Prizes- using Sun Flares, which you gain through opening the three chests. The new buildings will be delivered to you in a new part of the inventory.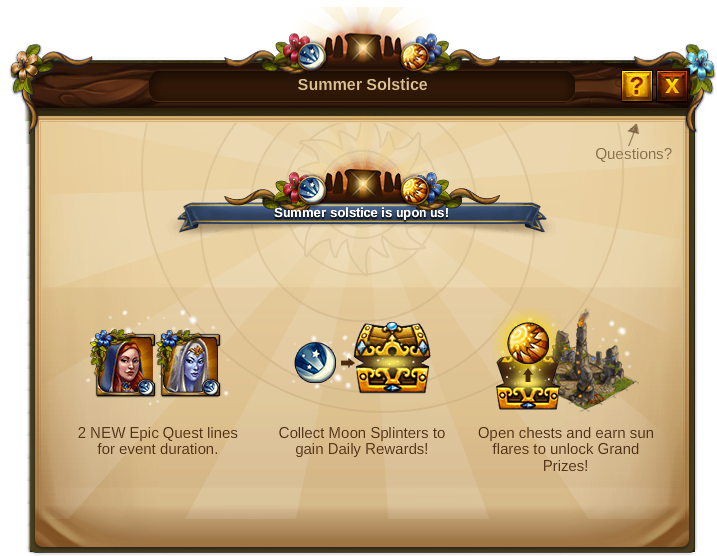 More detailed information about this event can be found on
our Wiki
!
Please note that the Quests, Moon Splinters, Sun Flares and the chests will not be available anymore after the event is over, so make sure to spend your Moon Splinters and Sun Flares before the end of the event, and open as many chests as you can! Any rewards that you gained during the event will of course remain available to you even after the event.
We hope that you will enjoy this event, and we are looking forward to your feedback. Please let us know what you think by leaving a post in the
discussion thread
!
Kind regards,
Your Elvenar Team
Last edited: