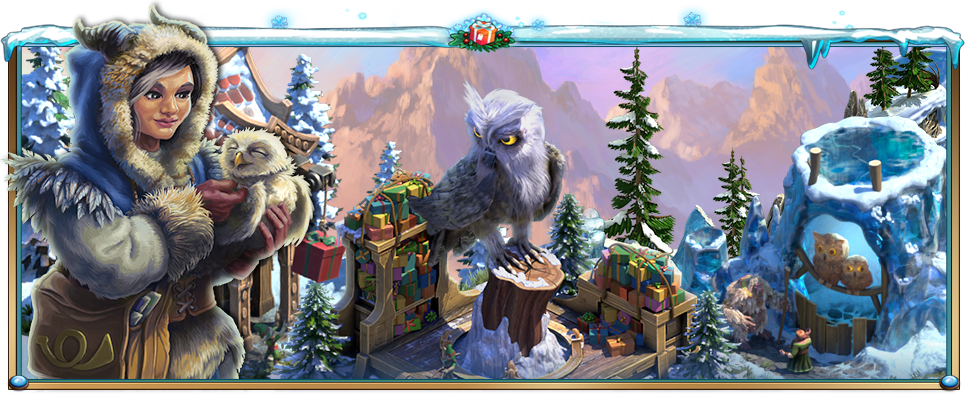 Winter arrives in your city, with a heavy blizzard rapidly covering everything in white. While your citizens, at first, are happy to be out and playing in the snow, the mean blizzard does not let up, pouring down more and more snow, making the day to day life of the citizens quite dangerous. Ultimately, a city-wide state of emergency is declared, with urgent recommendations to stay inside and stay safe.

Doing your rounds, you notice an owl flying from home to home, carrying a bag of gifts marked with the sigil of the post office. You promptly go there, and this is where you meet Janni, the postal officer. She explains to you that many gifts were brought to be dispatched just before the blizzard set in. And now wants to not only deliver those, but also wants to make sure to keep the people's spirits up in these troublesome times. Without a second thought, you join her in her quest to spread the joys of winter.
Dear Humans and Elves,
Our annual Winter Magic event returns with many intriguing surprises. Assist Olla, the delivery owl, to deliver joy to the citizens of Elvenar, while at the same time helping Janni, the postal officer, to take care of the many requests that come up in this exceptional situation.
From
December 3rd, 2020 until January 4th, 2021
, you can earn Postal Keys by completing Janni's quests, or find them as they appear around your city. Use these Postal Keys to open Postal Boxes and discover many of the prizes within, including the changing Daily Exclusives. For each Postal Box you open, postal owl Olla will take a Winter Gift and fly it over to the next house, bringing her one step closer to unlocking the next Grand Prize for you!

Play the quest line of this event to not only gain Postal Keys, but to also unlock valuable Milestone rewards!
Once you completed 5 event quests, you can collect the first milestone reward: the Watchful Winter Owl, a Pet building that evolves through 10 stages with the help of Watchful Winter Owl Artifacts. But that is not the only noteworthy milestone reward! If you complete all quests in Winter Magic, you can also obtain a brand-new expiring building, the Goddess of Wishes, as the final reward.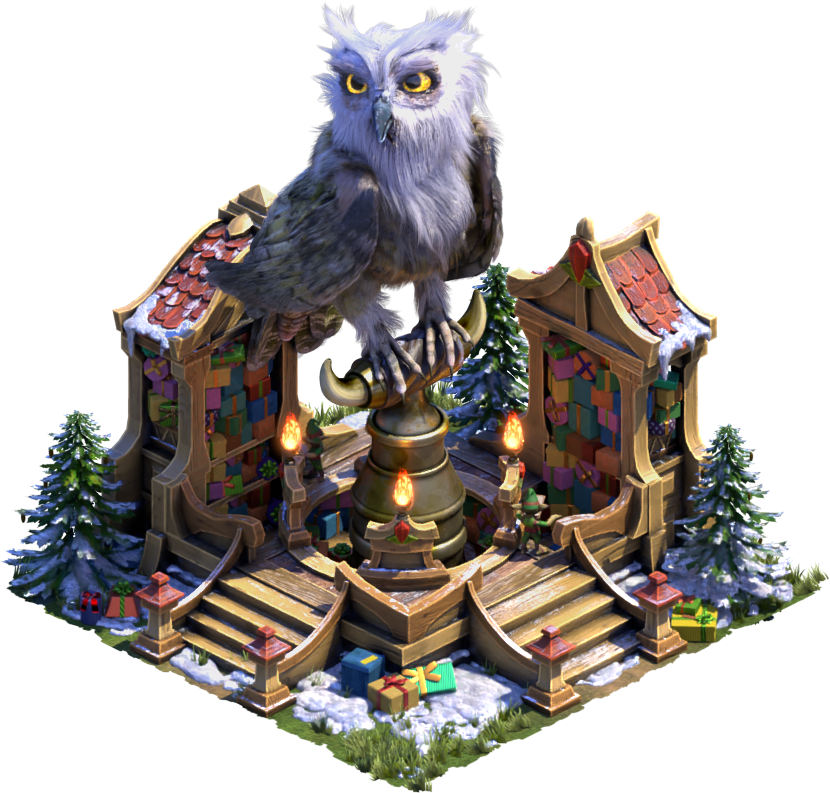 Watchful Winter Owl
(4x4 - Bonuses depending on Chapter and stage, including Supplies-, Mana- and Sentient Goods production in higher Chapters).
​
Each day in the Winter Magic event starts with a total of 16 locked Postal Boxes that are just waiting for you to open them. Behind the door of each Postal Box lies one of many rewards for you to collect, including the changing, winter-themed Daily Exclusives.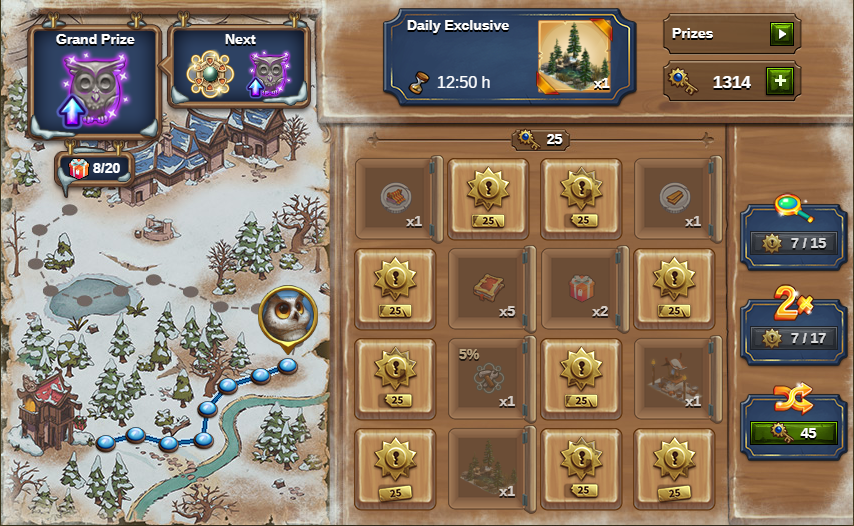 Every Postal Box you open also contains a Winter Gift that Olla, the delivery owl, will bring to your citizens. Once Olla delivered a total of 20 Winter Gifts, the next Grand Prize is unlocked for you. Grand Prizes include Watchful Winter Owl Artifacts, as well as Ancient Knowledge, Knowledge Points, Rune Shards and other valuable items.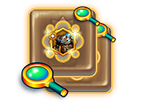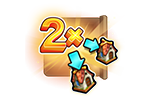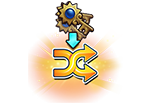 Looking to open the Postal Boxes with the most valuable rewards? There are several tools at your disposal that you can use to put your Postal Keys to best use:
"Reveal Two" - This lets you see the contents of two closed Postal Boxes, allowing you to preview what's inside before opening them.
"Double Reward" - A "x2" modifier which will double the reward contained in the next Postal Box you open.
"Shuffle" - This function lets you close all previously opened Postal Boxes, and shuffles the rewards contained within. This gives you the opportunity to discover new rewards, or to obtain a previously uncovered Daily Exclusive prize again.
Contrary to previous events of this kind, these tools are no longer hidden in the Postal Boxes, but can be used freely as soon as their respective requirements are met. Reveal Two and Double Reward simply need you to open the marked amount of Postal Boxes to become active, while Shuffle can be activated by spending some of your Postal Keys.

Like all Pets, the Watchful Winter Owl will get hungry. Feed it with Pet Food obtained from Crafting in the Magic Academy to activate its special feeding effect: Rewards a certain amount of Goods when opening a Neighborly Help Chest, depending on the amount of completed Provinces.
If you would like to learn more about the Winter Magic event, please visit our
dedicated wiki page
, or watch our event video below:
We hope you're staying safe in these trying times and hope our event brings some winter spirit to your city. As always, we're curious to hearing your feedback in our
discussion thread
!
Kind regards,
Your Elvenar Team
Disclaimer: Please note that the final day of the event spans more than 24 hours, in order to not have the event end during the night (CET). That means the Daily Exclusive on January 4th, 2021 is the final Daily Exclusive reward that is also available for some more hours in the morning (CET) of January 5th. No new event quest is added to the quest line on January 5th, the final Quest Milestone can be unlocked on January 4th.