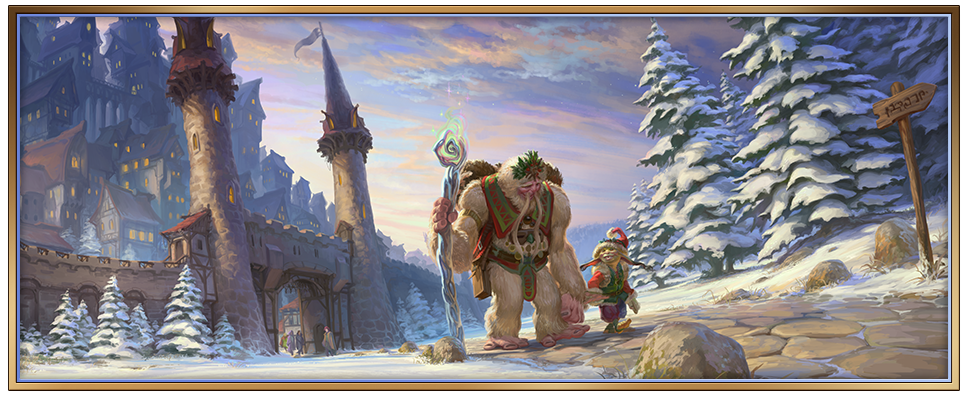 The avaricious Boblin is eager to expand his business even more as the season of miracles, presents, and snow approaches. He issues orders to his goblins to delve farther and wider into the frozen earth, setting off a powerful avalanche.
With one exception, the plains are entirely painted white by this dreadful natural force. A fascinating glacier with all the hues of the rainbow glistens among the white, frozen plains.

Boblin and his goblins rush toward the glacier, mesmerized by its beauty, mining and wrecking it. They had no idea that this vibrant ice was more than just a gorgeous adornment.

However, Yetis are aware of this event and are adamant about protecting the ice from rapacious Goblins.

Bring a hot chocolate and your warmest clothes along as you go on this winter expedition with Boblin and Yotoham to discover the mysteries of the strange glacier!​
Dear Humans and Elves,
It's time for Winter Magic! Find out if Boblin and his crew of Goblins can scare away Yotoham and successfully mine the glacier or if Yotoham can bring Boblin to his senses and teach him about the miracles of the Blessing of Culgarel?
From December 6th until January 5th, you can earn Postal Keys by completing quests from Boblin and Yotoham, visiting your city every day, or find them when they pop up around your city! Unlock Postal Boxes with these Postal Keys to discover the rewards, like the varying Daily Exclusives. Postal owl Uli will take a Winter Gift from each Post Box you open and fly it to the next residence, advancing her one step closer to revealing the next Grand Prize for you.

Complete this year's Winter Magic questline to gain Postal Keys and unlock the Milestone rewards!
​
The Grand Prizes include Evolution Artifacts which you need to develop the mighty Chromafrost Glacier, the new Evolving Building!

Chromafrost Glacier
(4x4 - Bonuses depending on Chapter and stage)
​
Each day in the Winter Magic event starts with a total of 16 locked Post Boxes that are just waiting for you to open them. Behind the door of each Post Box lies one of many rewards for you to collect, including the changing, winter-themed Daily Exclusives.
Every Post Box you open also contains a Winter Gift that Uli, the delivery owl, will bring to your citizens. Once she delivers a total of 20 Winter Gifts, the next Grand Prize is unlocked for you.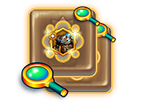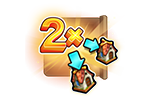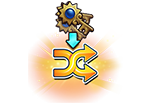 Looking to open the Post Boxes with the most valuable rewards? There are several tools at your disposal that you can use to put your Postal Keys to best use:
"Reveal Two" - This lets you see the contents of two closed Post Boxes, allowing you to preview what's inside before opening them.
"Double Reward" - A "x2" modifier which will double the reward contained in the next Post Box you open.
"Shuffle" - This function lets you close all previously opened Post Boxes, and shuffles the rewards contained within. This gives you the opportunity to discover new rewards, or to obtain a previously uncovered Daily Exclusive prize again.
These tools can be used freely as soon as their respective requirements are met. Reveal Two and Double Reward simply need you to open the marked amount of Post Boxes to become active, while Shuffle can be activated by spending some of your Postal Keys.
​
The questline consists of a story section and additional episodic quests; these quests begin as soon as the story is completed. As a result, the first set of quests can be completed right away, but later missions receive new additions on a daily basis, allowing you to play 1 more event quest on each new event day. Along the way, completing the event quests will also reward you with Milestones.
But that is not all!
This year, the Winter Magic event releases
3 new Expiring Buildings
, that will be accessible by obtaining the
Tome of Frozen Goods!
This exclusive Sorcery is available both in the Grand and Royal Prize progress lane!
Each
Tome
of Frozen Goods
gives you the ability to choose one of these buildings for your city:
| | | |
| --- | --- | --- |
| Cryomana​ | Cryoseeds​ | Cryonurium​ |
| | | |
| | | |
| Reduces Mana Decay by 5%​ | Reduces Devine Seed Decay by 5%​ | Reduces Unurium Decay by 5%​ |
These buildings will have the power to reduce the Decay of a specific resource for a total of
60 days
, so use them strategically!
There won't be a Leagues system for this event, but we will have the Royal Prize Pass available.
We wish your city a joyful winter season with the arrival of Winter Magic 2022. Don't forget to let us know your feedback in our
discussion thread!
Happy Holidays,
Your Elvenar Team