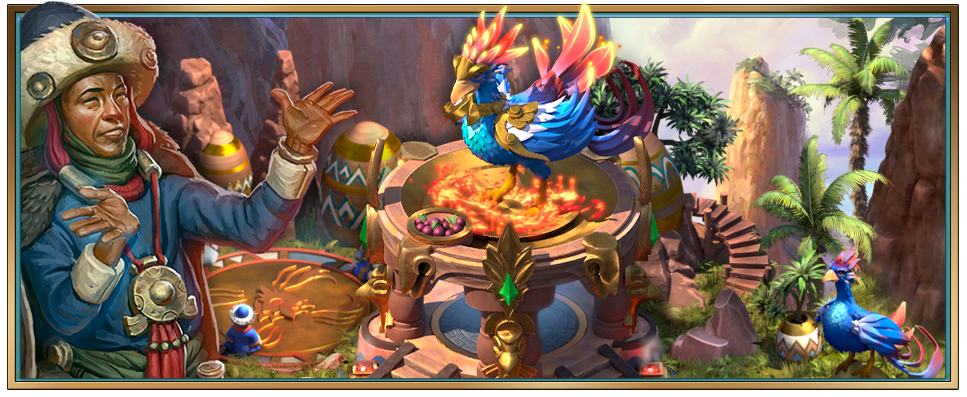 Dear Humans and Elves,
Eggs are crashing from the sky and the Acolytes pilgrim to your city, as every year during this season. The Phoenix Cult, which formed over the last few years has prepared again for the arrival of the Phoenixes that they worship as divine beings. They find themselves quite surprised when another Phoenix Cult arrives at your city's gates, bringing with them their own beliefs, art and culture. The arriving worshipers see Phoenixes as magical beings, not divine at all. They even build statues, create paintings and other forms of the Phoenixes and study them meticulously - of course not at all to the liking of the traditional Phoenix Cult.

During the upcoming weeks, both movements will engage in a fiery but fruitful debate on the nature of Phoenixes. Will you be able to help them maintain peace and gain more knowledge so that they can eventually emerge from the event as a more educated people that could learn from each other and coexist peacefully?
From
March 23rd until April 17th
you can discover eggs that randomly crashed around your city and revealed Sky Essence, or fulfill quests from the members of the cults to gain it. You can use this Sky Essence to open Chests for Phoenix Feathers and special Daily Prizes.

Daily Exclusives this year consist of all sorts of Phoenix-themed buildings, both old and new. You will be able to get a different building every day, however the Wishing Well will not be part of the event.
Phoenix Feathers, obtained by opening Chests with your gathered Sky Essence, can be used to unlock the Grand Prizes, including brand-new
Coldfire Phoenix Artifacts
, used for a new type of Phoenix, namely the
Coldfire Phoenix
. This mysterious creature emits fires that seem cold from a distance but burn even more fiercely when touched! If you raise this Phoenix well, it will shower you with Goods, Mana or Sentient Goods (depending on your Chapter). Feed it regularly with Pet Food to activate additional magical effects, rewarding your with extra Knowledge Points for every finished Scout while it remains fed! Running out of food? You can always craft more Pet Food in the Magic Academy.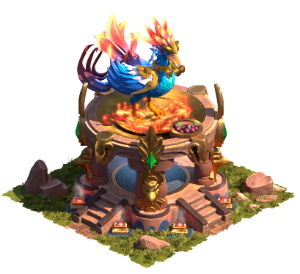 This year's Phoenix Event also comes with some more surprises. The event brings a much requested new feature to Elvenar:
Unit Instants
, which can be used to add units directly to your Barracks. These powerful Instants can be found within the rotating chests of the event.


And that's not all yet.
Phoenix Artifacts
that were first introduced with 2019's Phoenix Event are returning as rewards for your progress in the quest line. Up to 3 Phoenix Artifacts can be obtained to evolve last year's Fire, Aureate and Storm Phoenixes by simply playing the quest line and finishing 60, 95 and 120 quests! Should you not own one of these Phoenixes yet, don't worry. They can appear as rare, special recipes in Crafting so long as you don't have them already in your city or inventory, so keep your eyes open and check the Crafting tab in the Magic Academy regularly.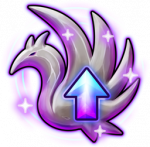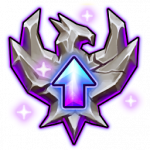 Should you want to focus on evolving last year's Phoenixes or this year's Coldfire Phoenix, you can use Crafting to
transform
Coldfire Phoenix Artifacts to Phoenix Artifacts or vice versa. The transition comes at a cost, however, meaning that you need to invest 3 Phoenix Artifacts to gain 1 Coldfire Phoenix Artifact or 2 Coldfire Phoenix Artifacts for 1 Phoenix Artifact. Choose wisely as the Crafting option will only stay a limited time after the event ends!
We hope you have a wonderful time during the Gathering of the Phoenix Cults event and are egg-cited to hear your feedback in our
discussion thread
!
Kind regards,
Your Elvenar Team