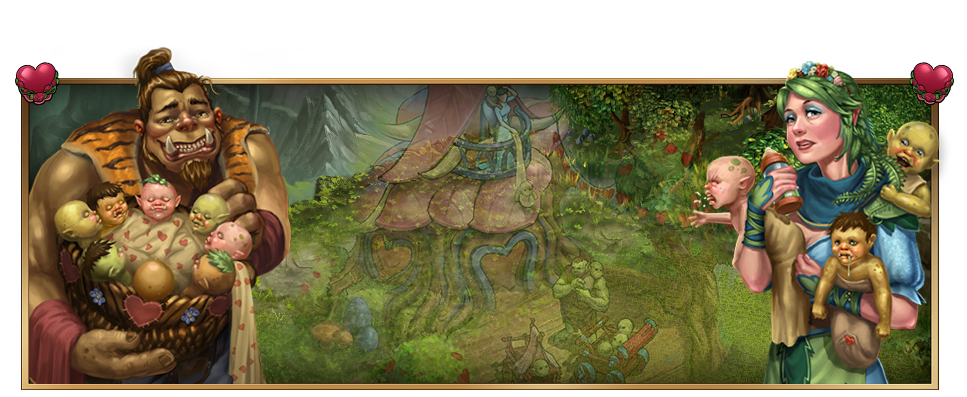 ​
Dear Humans and Elves,
As always around this time of the year, Tandulien, the world-famous bard, comes to visit your city to continue the romantic tale of Burukbrak and Gaelagil. After they fell in love in the first part of the story line and had to overcome quite some obstacles to get married in the second, the third chapter has opened: Gaelagil and Burukbrak are proud parents of a dozen little rugrats now. These children are always hungry and always in need of new diapers. They both reminisce the last years and revel in memories of their youth, when Burukbrak decides to go out and prove his love to Gaelagil again. Will you be able to help him do so?
This year's Valentine Event will be available
from 7 February
(afternoon CET) and can then be completed
until 16 February
. Make sure to fulfill all quests in time to experience the whole story and get this awesome reward building, showcasing the love and dedication Burukbrak and Gaelagil put into their family: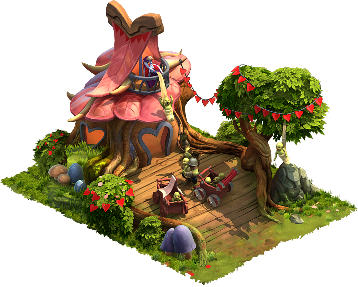 4x3, giving both population and culture
​
We wish you lots of love, and are looking forward to hearing your feedback in the
discussion thread!
Kisses and hugs (errrr… something like that),
Your Elvenar Team
Last edited: